Higher Kings Mill aerial view 1990
Our mill is located between picturesque farm lands by the river Culm in Cullompton, Devon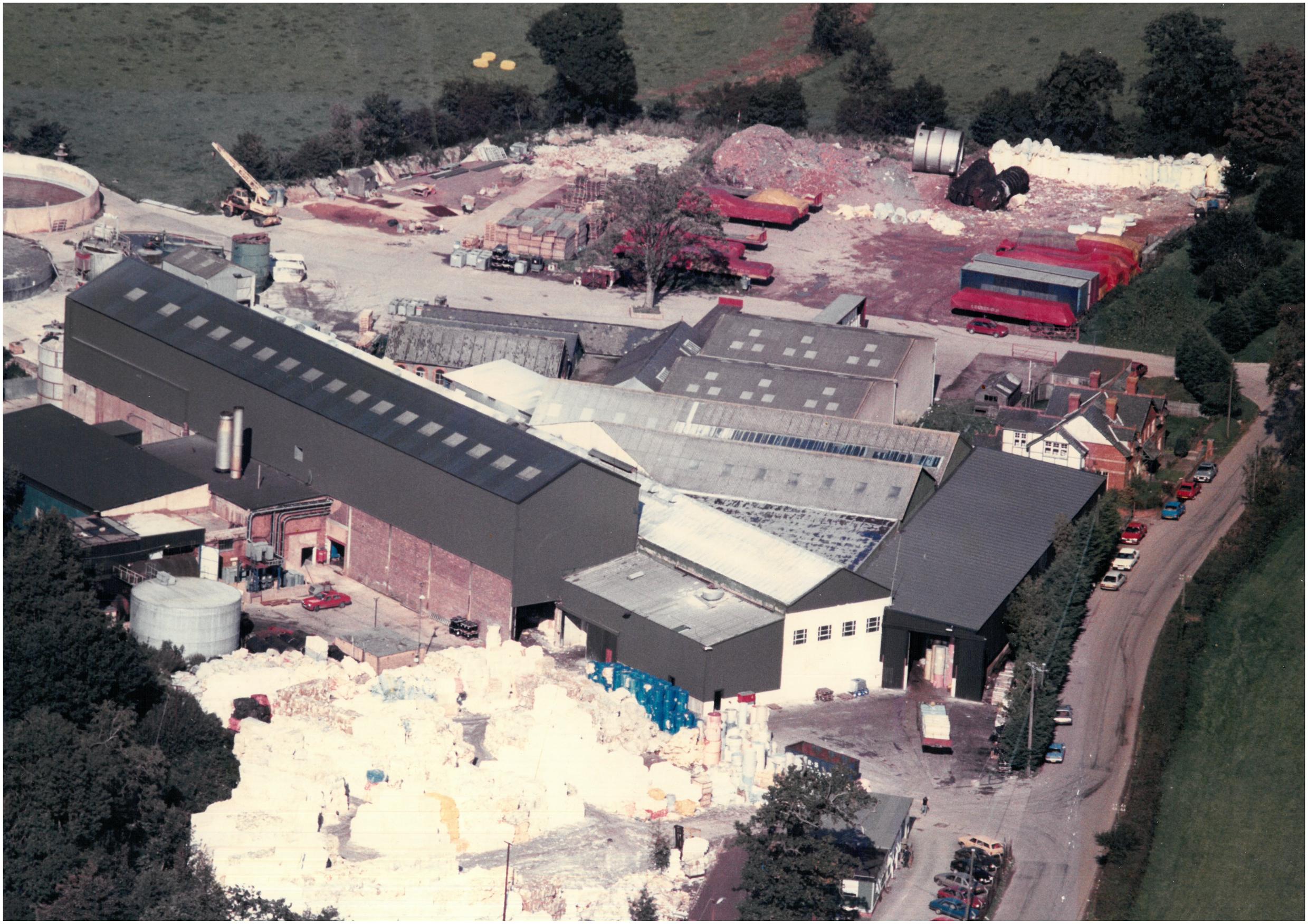 Higher Kings Mill aerial view 1988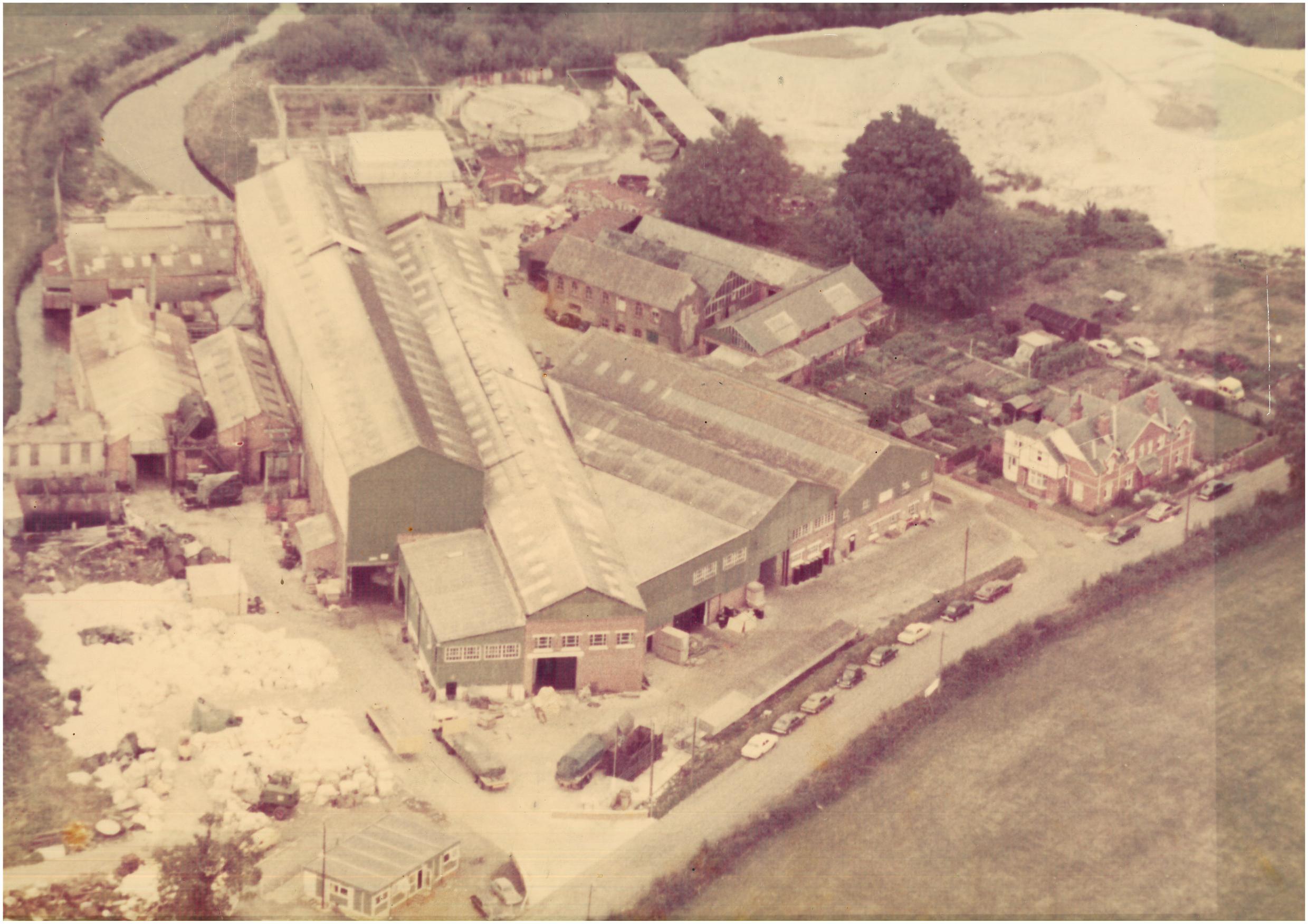 Higher Kings Mill aerial view 1970
Paper was first produced by hand at Higher Kings Mill in the 1750's. It is quite unbelievable to think that paper was made by hand for well over a hundred years before the first paper making machine was installed.
There were a number of different owners in the 19th and 20th Centuries, of whom one of the most significant was Albert Reed who purchased
the mill in 1883 (at this point the mill was producing just 127 tonnes per year). Albert Reed's brother, William Reed, established a partnership with
Mr C King Smith, which resulted in the Reed & Smith Group being formed. Reed & Smith went on to become one of the biggest papermakers in the UK.
The first papermaking machine was installed in 1892, which was making paper until 1956, when a new larger Fourdrinier machine was built. This machine is now much updated and still making paper today.
In the early 1980's Reed & Smith became St Regis Paper Company, who then changed their name in 2011 to DS Smith Paper to fall inline with the other members of the D.S. Smith Group.
In September 2011, Asia File Corporation purchased Higher Kings Mill from DS Smith Paper, which is when we became known as
Higher Kings Mill Ltd.
Higher Kings Mill Limited currently manufactures approx 36,000 tonnes of saleable paper per year with approx 70% being sold in to the Filing Market, 20% in to the Educational Market and 10% in to Specialist Markets.